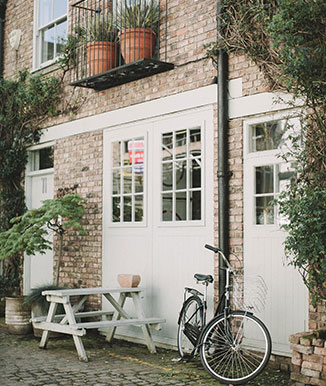 21 Mar

COVID-19 Firm Statement

In light of current Government Guidelines and the recent developments regarding Covid-19 we have reviewed our working practices to ensure all of our employees, clients, partners, associates and prospective clients remain safe throughout what is, and no doubt will continue to be, a very challenging time.

We have built a robust contingency plan to ensure we can facilitate, as near as possible, business as normal with health and safety at the core. Carefully considering the recent Public Health & Safety Guidelines we have made the decision to close to our offices the public as of Friday 20 March. Only clients with pre-arranged essential appointments will be allowed to visit our office premises.

The vast majority of our staff shall now be working on a remote basis from home. We as a firm are fortunate that we have invested in the latest IT packages allowing for our staff to work remotely from their homes with full access to their phones, emails and our case management system.

We are fully committed to ensuring this change in our working practices allows the business to remain fully operational through these unprecedented times. Like all UK businesses now it can be anticipated that staff will have to take time off work who will be sick or have childcare priorities to address. It is therefore envisaged we shall have periods of time where we shall be short staffed. We shall endeavour to uphold our service levels as much as we can. With this is mind we would ask our clients, prospective clients, industry colleagues and interested buyers to adopt the following when communicating with us:-
Email us in the first instance. It is much easier to allocate incoming emails to the right person or most readily available person with most of our staff now working remotely.
Please do not attend our offices unless we have made prior arrangements with you for the return of documentation, dropping off/collecting keys etc.
Please use our direct dials as much as possible when trying to contact a certain member of the team. All of our direct dials can be found on our email footers and our contact us webpage.
If you presently have a transaction with us and feel in light of the current landscape you are unable to proceed with this transaction, please contact us asap and we can discuss all viable solutions/options.
Market Conditions
As one would expect we have seen a degree of impact on the Edinburgh property market in light of Covid 19 in respect of viewing activity and stock of new properties coming to market as the general public are advised to isolate where possible.
Despite this shift in activity the market is still performing strongly with properties still going to closing dates and competitive prices being achieved above home report value. The demand for property within central areas of Edinburgh and the Lothians has outweighed supply for several years now and as a result the market is reacting well despite the current Health Epidemic.
Viewing Arrangements
In the current climate where we are encouraged to adopt social distancing and avoid gathering in groups, we have taken the decision to remove all open viewings from our current portfolio of properties for sale.
The Prime Minister at 8.30pm on Monday, 23 March 2020 announced unprecedented measures restricting movement of the UK population in order to combat the spread of the Coronavirus Covid-19 pandemic. Based on this announcement and the advice of the Government we shall be conducting no viewings at any of our properties until 14 April 2020. We shall remain open and gladly answer any questions you may have about any of the properties we have for sale and arrange a viewing in due course once the restrictions have been lifted.
Pre-Sale Valuations
Due to the present "lockdown" we shall not be conducting any presale valuations until the restrictions have been lifted. We are more than happy to provide desktop valuations in the meantime and discuss your intended sale requirements.
These are extraordinary times and Clancys has certainly traded through some rather challenging periods during our 40+ year history. We are accepting and embracing these changes we have had to adopt to ensure continuity.
We will update further as and when new information is received.
Stay safe.
Team Clancys